This morning, we got up around 6 am or so to see the sunrise. I wasn't really planning on going originally, but with all the commotion of everyone else waking up and running out the door the hope for sleep was futile, so I decided to go ahead and tag along anyway. Unfortunately, we couldn't see the sunrise at all because of the clouds. The wind on the deck was beastly as well and I got completely covered in nasty salt spray while I was out there. The UV filter on my lens also got completely nailed. Oh well. After breakfast and a futile attempt at taking a nap that degenerated into another game of rummy, the ferry arrived in Tomakomai.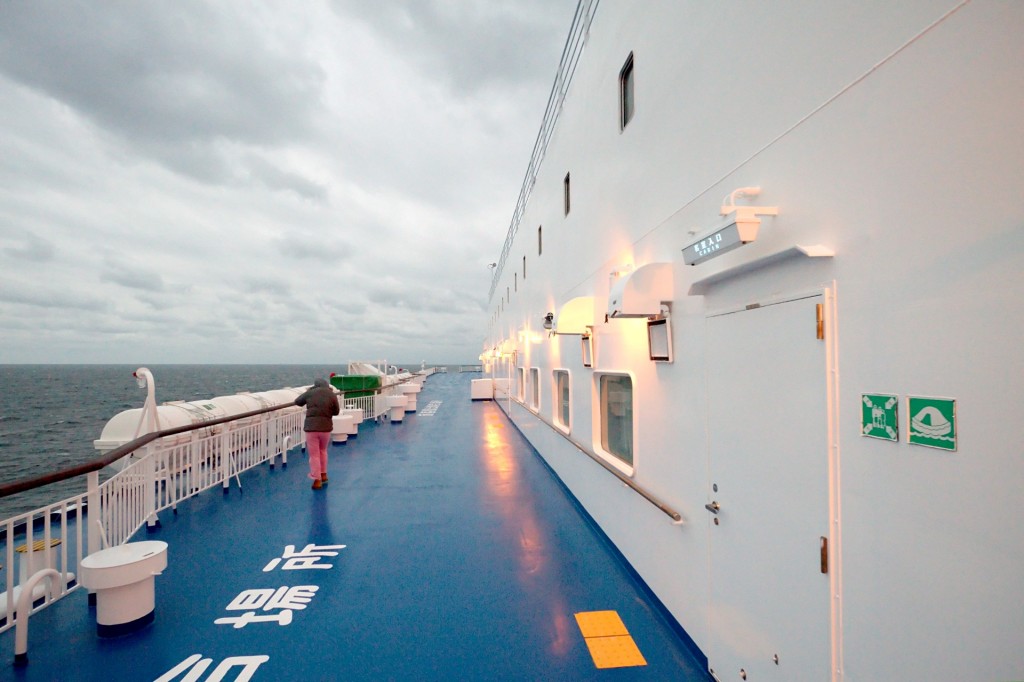 From the ferry terminal in Tomakomai, we hopped on a bus to Tomakomai Station and took the train from there to Sapporo.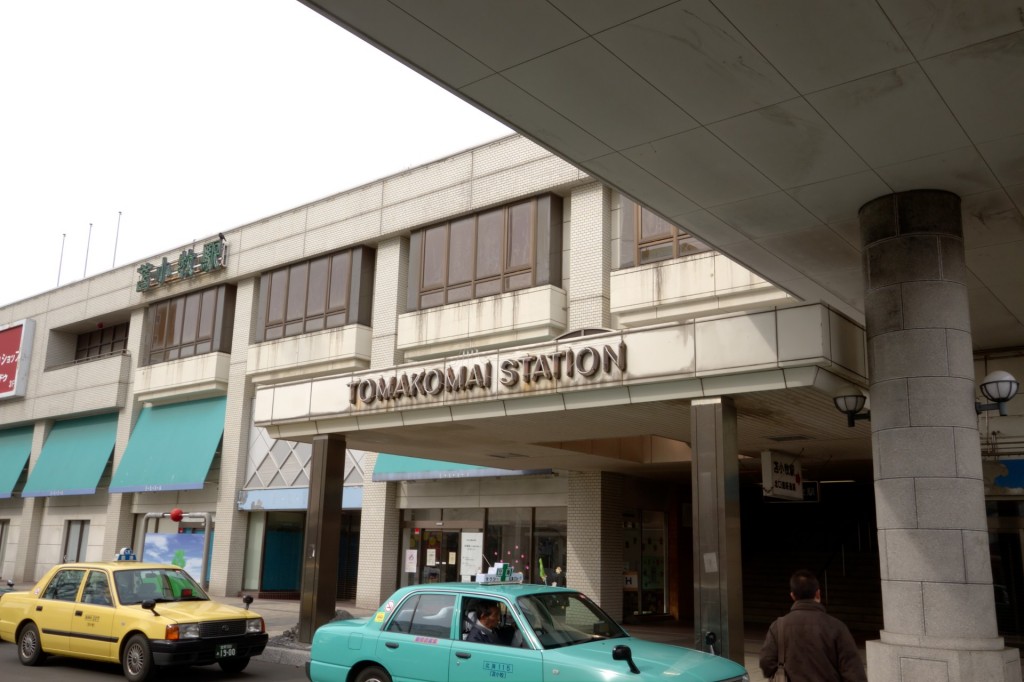 We got slightly turned around on the way to the hotel due to some bad directions, but we eventually managed to find the place and get checked in. Our hotel ended up being only a couple of blocks away from Sapporo's annual snow festival.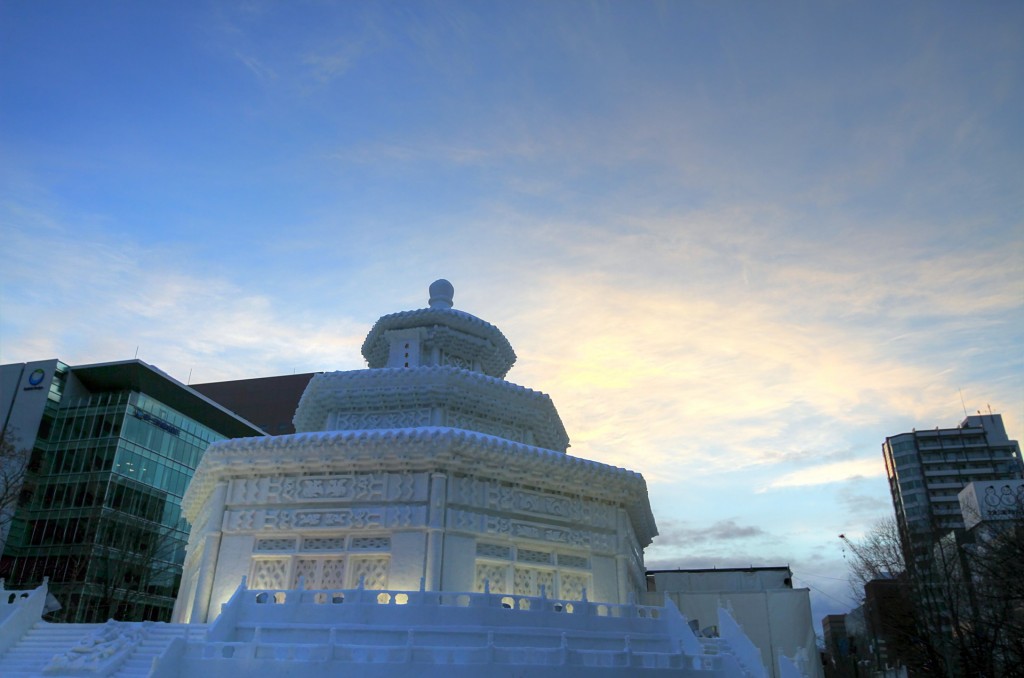 The snow sculptures are all lit up at night, so after dinner we walked around a couple of blocks of the festival and I took some pictures of the illuminated sculputres.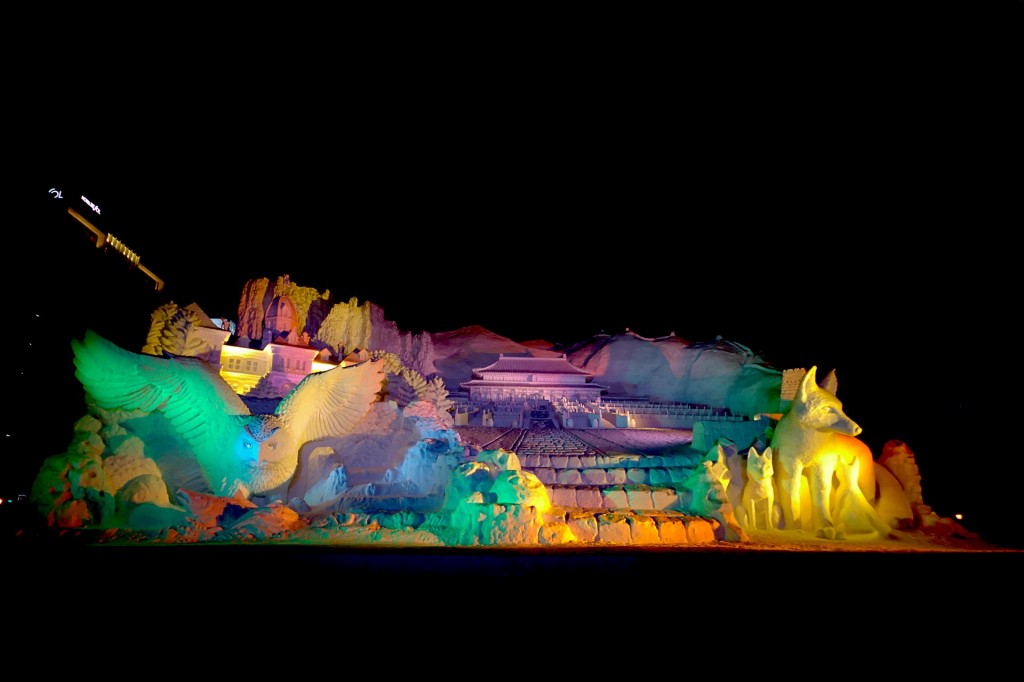 Tomorrow we will walk the whole circuit and get pictures of the sculptures in daylight conditions. Hopefully it doesn't get too cold…
More to come, so stay tuned!