Today, we left Sendai for Tomakomai (苫小牧) on the Taiheiyo Ferry (太平洋フェリー). Somebody decided to take a nap shortly before leaving, so we left the International House with very little time to spare. From there, we took the bus to Sendai Station were just in time to catch the Senseki line for the port. We got off at Nakanosakae station (中野栄駅) with little time to spare, so we took taxis from there to the ferry terminal. We ended up arriving about 10 minutes before the ferry was scheduled to leave.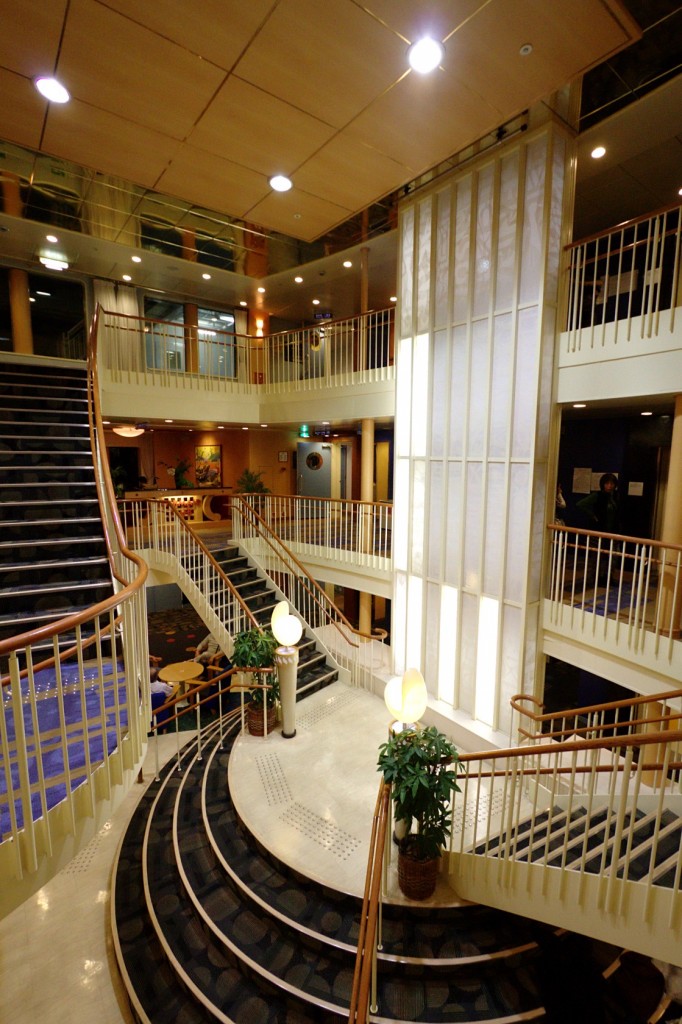 We had a nice dinner at the ferry's buffet and then played rummy until very early in the morning. And them some wise guy had the bright idea to get up early to see the sunrise, but I'll save that for tomorrow's post.
Here is a brief overview of our itinerary for the rest of the Hokkaido trip:
Arrive at Tomakomai on Taiheiyo Ferry, then take a train to Sapporo (札幌)
Tour the snow festival
Travel to Niseko (ニセコ)
Ski on Mt. Niseko
Travel to Hakodate (函館)
Explore Hakodate
Return to Sendai
Stay tuned for more!