Snow is here! Unforunately, it did not stick around all day long and melted quite quickly in the morning. It actually snowed for a while yesterday, but the ground did not get cold enough for the snow to stick until after nightfall. The end result was a beautiful yet beastly cold morning.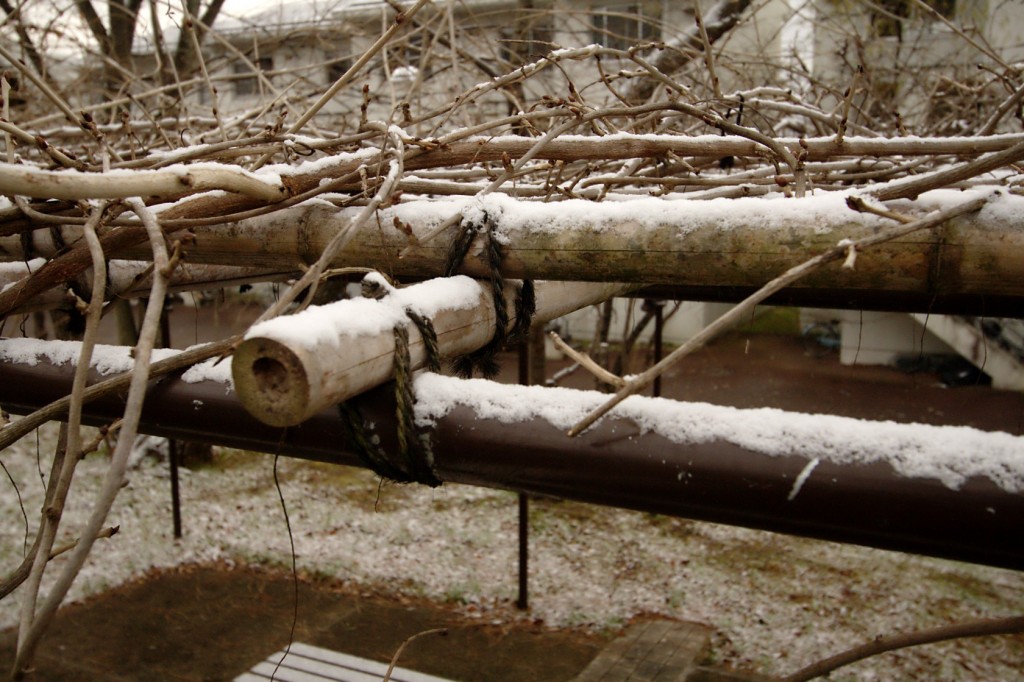 Unfortunately, much of the snow had melted by the time I got out of Japanese class, so I was unable to take any nice snow pictures on Kawauchi campus. Oh, well. I suppose I'll just have to wait for the next snow…
First snow in Japanese is 初雪 hatsuyuki, consisting of the kanji 初 hatsu meaning 'first' and the kanji 雪 yuki meaning snow.