Yesterday, all the members of the Kameyama lab (亀山研究室 kameyama kenkyuushitsu) headed out to the west of Sendai to the Okunikkawa station (奥新川駅) for the lab's annual imonikai (芋煮会). Most of us took the train while a couple of people followed in cars with all of the supplies. After collecting the supplies from the car, we hiked down the hill to the nearby Nikkawa (新川川) river.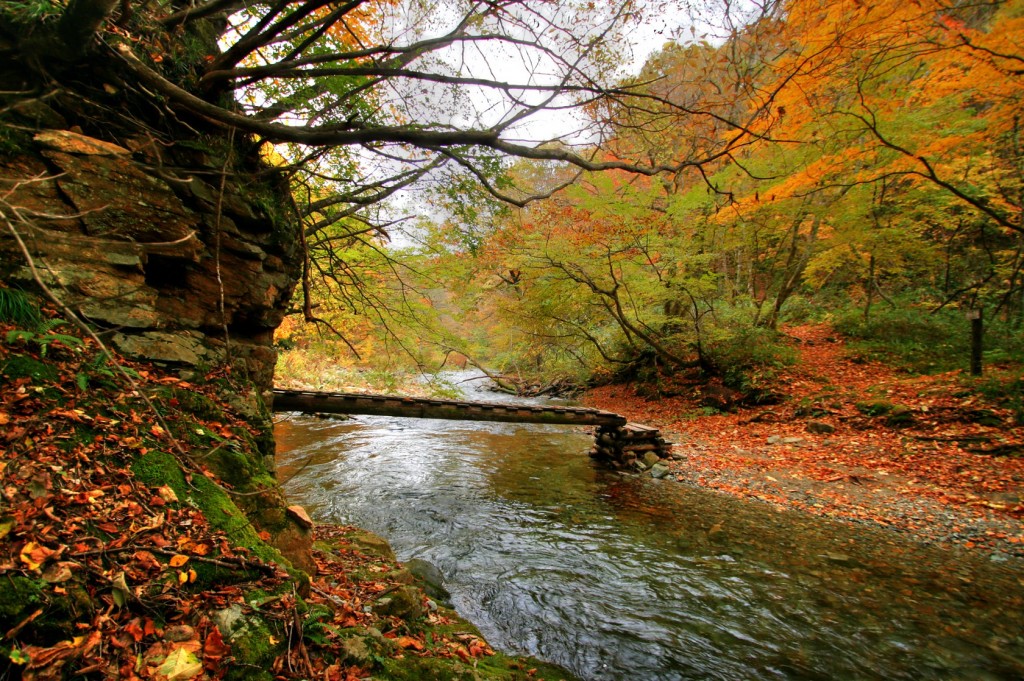 Down at the river, we lit a few fires and got some pots set up for cooking.
The colors of the trees down by the river were amazing.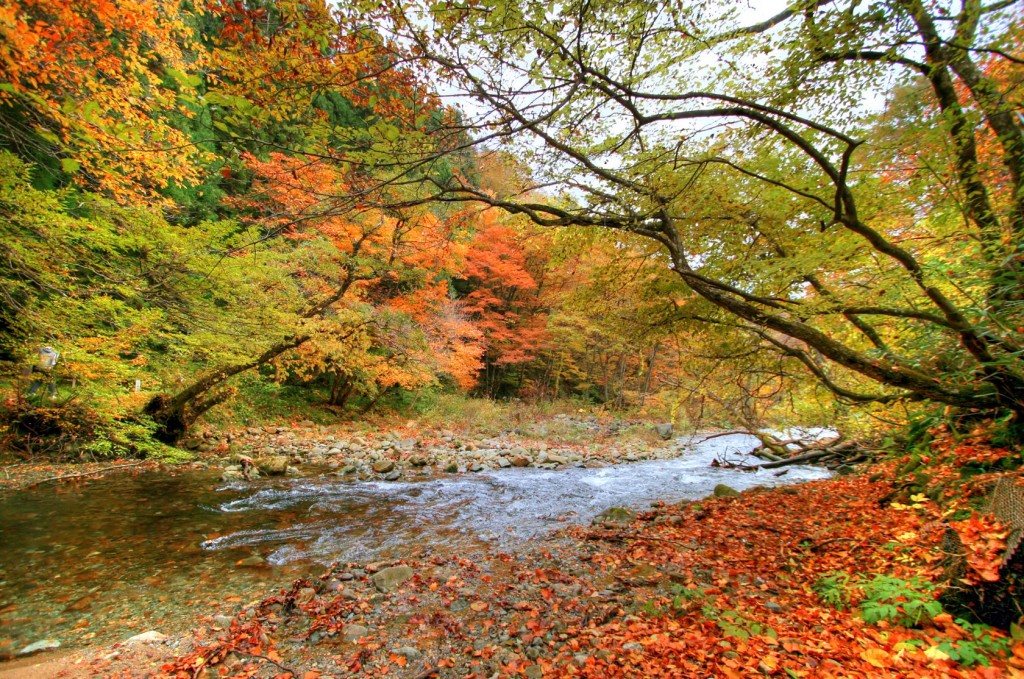 When the water got hot enough, we started stewing away. In Japanese 芋 imo is a generic term for "root vegetable," including potatoes and other roots. Since 煮 ni means to simmer and 会 kai means meeting, 芋煮会 means literally something along the lines of "meeting to simmer potatoes." Needless to say, the stews contained a good variety of various types of potatoes and tubers.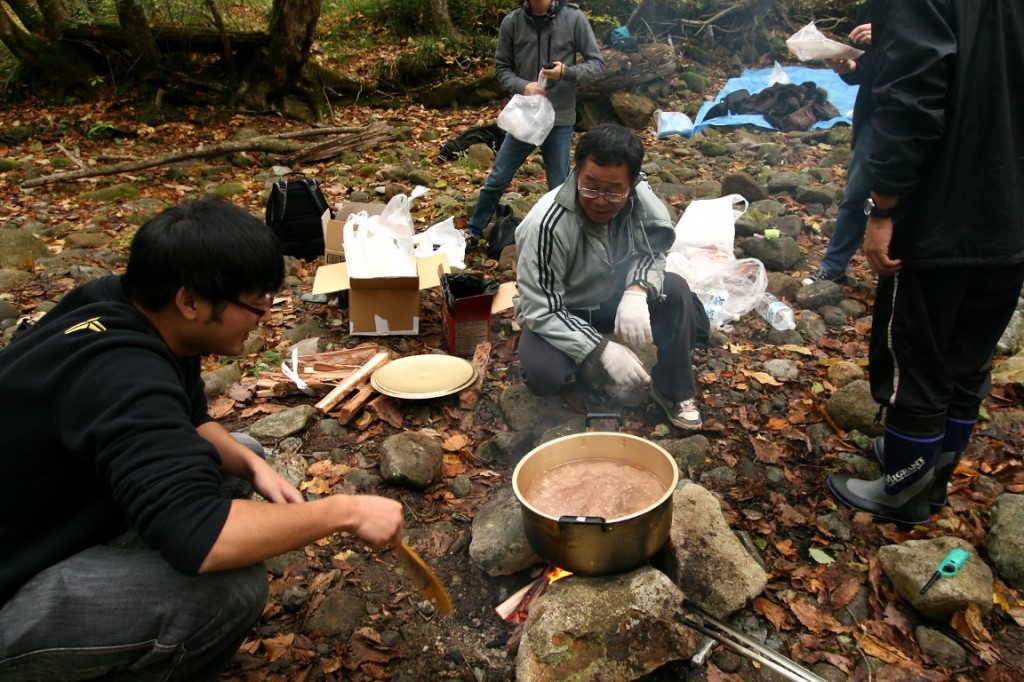 All in all, it was a good day with plenty to eat under a beautiful canopy of trees.