Yesterday, me and Richard visited the Tokyo Game Show (東京ゲームショウ) in Chiba (千葉). It was quite an interesting experience. Pretty amazing. Essentially, the show is a forum for video game developers to show off their games to the Japanese market. The show lasts three days and only the second two are open to the public, the first being limited to commercial interests. Almost 200,000 people attended the show in 2009.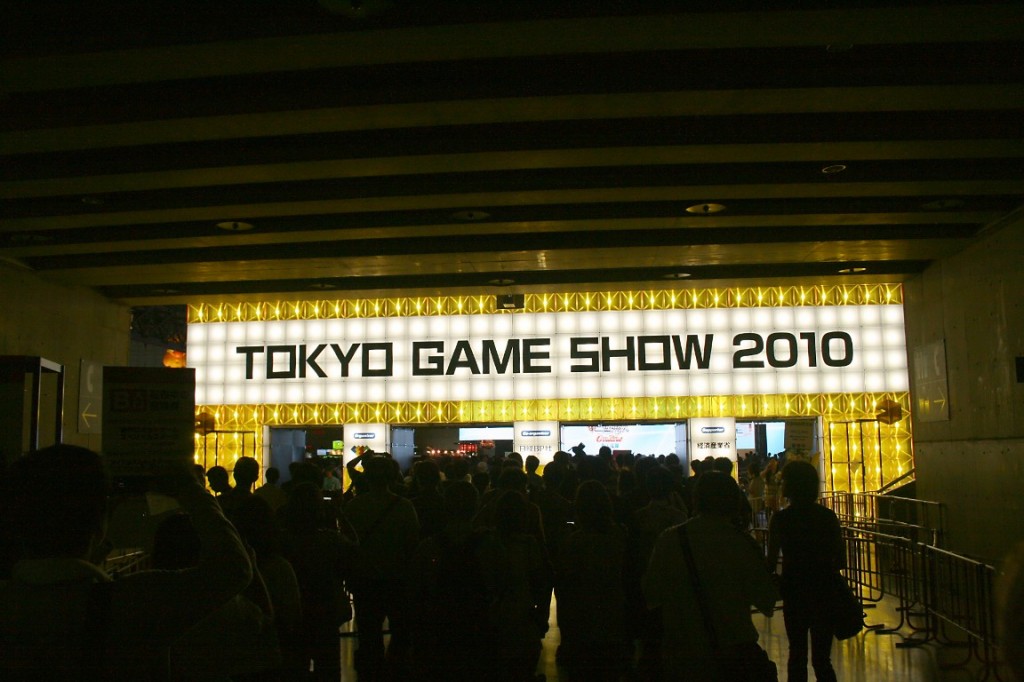 The show was pretty cool. Most of the game developers had their latest and greatest games set up for people to try. Some of the smaller Japanese game developers were showing off some very strange games. Microsoft and Sony were there showing off their latest hardware as well. Unfortunately, all the lines were long and neither me nor Richard really wanted to stand in lines all day, so we just walked around and looked at pretty much everything. There was also a cosplay competition, however we were not aware of the schedule so we missed most of the good photo opportunities.
The stage at the Konami display had a few interesting presentations, though. We watched the presentation for Konami's new Castlevania game. We didn't understand much of it since it was all in Japanese, but it does look like a pretty crazy game. After getting a bite to eat, we stopped by again and watched the Metal Gear Cosplay Camp. Many of the costumes were quite impressive.